Christmas in the classroom – decorations
Today I am writing a quick post to talk about decorations in the classroom, because at this time of year who has time for a long post? I love decorating with the kids. Making decorations is a wonderful way to see artistic and fine motor skills and I love that it can stimulate conversations about traditions, culture and home life. Kindergarten and EYFS teachers think Communication and Language combined with Understanding of the World evidence with (jingle) bells on!
It is also a great chance for kids to show off their repeat pattern knowledge through things such as paperchains:
which are also great for fine motor skills.  This example is bought, but I love to collect strips from paper trimmings throughout November in a variety of colours, though a similar width.  Then you can recycle the strips and make beautiful classroom decorations for free!  Similarly, you could use green strips to make a Christmas tree like this!
I love these candy canes because they could be hung on washing lines, trees and would be perfect as a child initiated activity left out for free choice time.
Let me tell you a secret.  I love a bit of cutting and sticking.  I think it would be best to use PVA/runny glue to make these on cardboard circles.  Another perfect do-it-yourself activity for free choice time.
I also like to get a small artificial tree, some cheap decs and let the kids hang them.  Then encourage them to make their own.
All teachers like a writing opportunity, so how about this?  Leave luggage labels with loops of string on out.  Model writing a christmas wish and hanging them on the tree.  Hopefully the kids will fill your tree write up – though make sure to model writing their name on too…
Twinkl helps out too…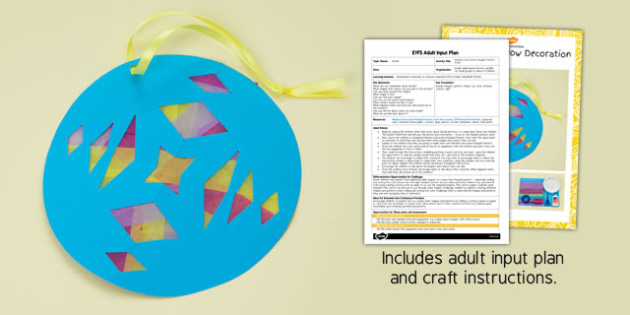 Now the title is Rangoli – but I'm pretty sure it could be used for Christmas too…
Something about this next resource is just so crazy cute…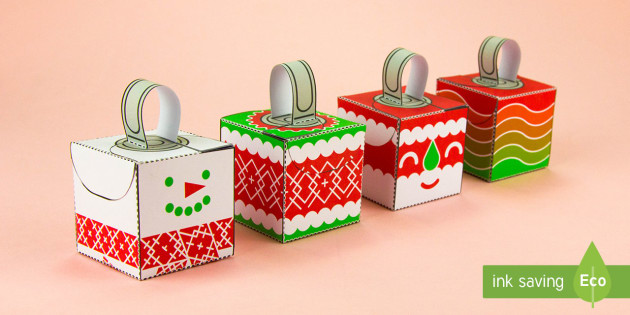 What ideas do you have? Share them with us!
Other posts in the Celebrating Christmas in the Classroom series: